BEYOND CONVENTIONAL SOUND
Engage your audience with this multipurpose two-way passive speaker series, ideal for a wide range of installed applications. The sound quality, compactness, and the elegant and neutral design make COMPACT M series suited to every environment, providing excellent acoustic performance for both background and foreground music. Available in five sizes – from 5 inches to 12 inches woofers – the acoustic performance is excellent for both background and foreground music.
Elegant design aesthetics, multiple formats and RCF signature sound quality that allows to deliver a supreme audio experience in any application.
IMPROVE THE AUDIO ATMOSPHERE
Music nurtures engagement and will improve the feeling of hospitality of the environment. The Compact M Series is designed for optimal background performance preserving the same quality even in high powered foreground music.
Compact dimensions and impressive ratio of size/weight to SPL output: features that let your audience enjoy an immersive musical experience.
With a complete range of solid wood cabinets, multiple rigging points and rigging accessories, system technicians profit from minimal installation time.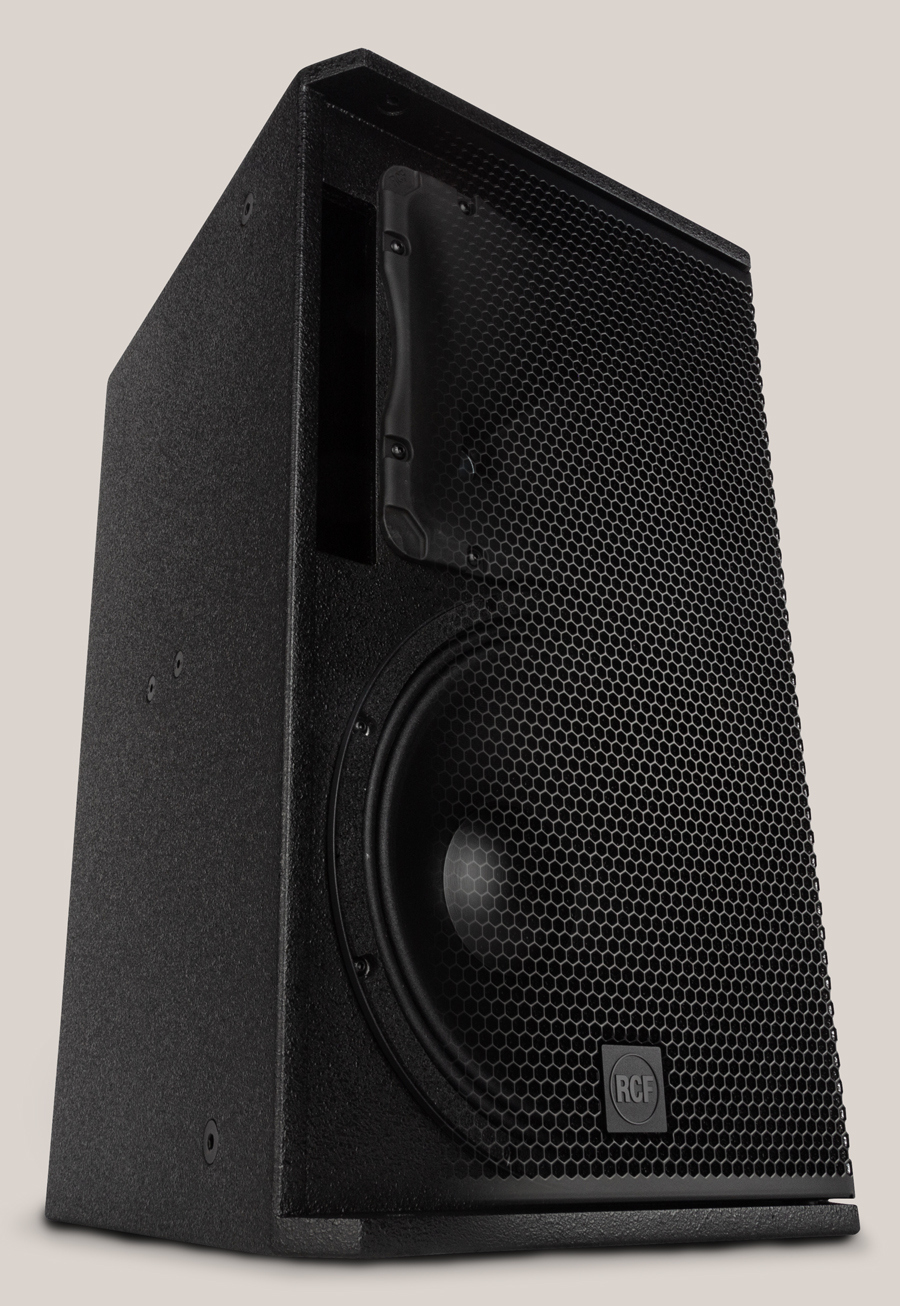 COMPACT M series features high sensitivity and Hi-Fi sound quality, with smooth and wide frequency response, thanks to the wave-guided compression driver. The SPL level of low distorted audio is far above any expectations from such a compact solution. The elegant and compact design with accurate finishing makes it suitable for almost any environment and architectural constraints.
With a complete range of solid wood cabinets, multiple rigging points and accessories, installation time is minimal. The EUROBLOCK connection panel can be replaced with female Neutrik SpeakON connection panel in seconds.
STUDY WITH RCF 
RCF Audio Academy is the most effective way to understand audio technology at its best.
FIND YOUR NEAREST DEALER 
If you want to buy RCF products, please contact one of the dealers in our network.
Learn more >
WHO IS USING RCF
Discover installations, concerts and case histories full of interviews, tips, and tricks.